Shopping Cart
Your Cart is Empty
There was an error with PayPal
Click here to try again
Thank you for your business!
You should be receiving an order confirmation from Paypal shortly.
Exit Shopping Cart
Licensed Marriage and Family Therapist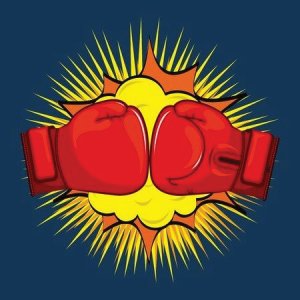 "I'm right and you're wrong, I'm big and you're small, and there's nothing you can do about it."
Roald Dahl's quote survives precisely because it is a classic from childhood.  As a child, being right is equal to being powerful and being small too often equates to be being wrong and helpless.  The right/wrong debate is at the heart of the power struggle in most marriages.  "You're wrong" is the weapon of choice, prompting the one hearing those words to get defensive and strike back.  To heal conflict one needs to understand that right and wrong are not the issue.  There are no facts to be disputed.  There are as many realities as there are people in a room.  In a relationship the struggle to be right and have your partner wrong is a power play.    Why do we engage in such a struggle with the person we love?  It's what our parents taught us is the easy answer.  From them we learned that might equals right or right equals might.  The more complex answer is that we have not been taught empathy.  
A colleague of mine once said:  "It's not that people don't know how to communicate, they don't know how to listen."  I worked with a couple recently and invited each to talk about the things that caused tension in the relationship.  The partner kept answering "Oh no, that's not a problem," dismissing the speaker's concerns.   I found myself repeating, "If it's a problem for your partner, it's a problem." Holding one another's perspective is challenging.  I know, as I try to hold two partners' perspectives besides my own in a therapy session.
We all find it difficult to view the world from someone else's perspective.  We don't take the time to listen as we are busy formulating our responses.  Being only interested in what we have to add to the conversation.  It is only when we take the right/wrong out of the equation, truly listen and attempt to see the other's point of view that the power struggle will cease and love can flourish.  Remove right and wrong and conflict ceases.  Honor the other person's perspective and instead of escalating conflict, you will have safety.  And with safety comes passion and true intimacy.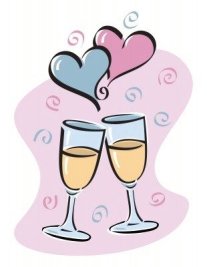 There's infidelity, domestic violence, and drug and alcohol abuse.  Great relationship wreckers.  And then there are the subtler ways we move apart.  Are you avoiding connecting?  In the last blog I talked about internet porn as a means of cyber cheating but does it really matter whether it's a movie on HBO or The Story of O?  Are you using television as an excuse to spend less time with your mate?  Working long hours at the office?  Spending late nights on the web?  Are you avoiding intimacy by getting up and going to bed at different times?  Do you have your fun with your friends and do the chores with your spouse?  Is golf on Saturday mornings keeping you from your family?  Are drinks with the girls keeping you from dinner at home?  None of these pastimes are wrong in and of themselves but they are exits, a term coined by the couples guru, Harville Hendrix.  You've got to identify and close the exits before any improvement in the relationship can be made.   Now, don't get defensive but take an honest look at your exits.  Only you know what pastimes are pulling your relationship apart and which are meeting basic needs for alone time.  Make a list of 50 ways you leave your lover without ever breaking up.  Turn towards your partner instead of away and reignite the passion.
Beginning in January, I will be offering a free workshop open to singles, couples, and families called Secrets to Relationship Success. 
Call (310) 404-3929 to sign up now.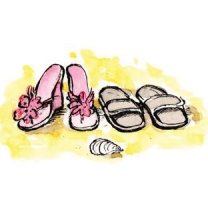 In the age of Facebook, chat rooms, and internet porn, how do we define cheating on your significant other?  Lack of trust is second only to improving communication as the reason most couples come in for counseling.  Internet porn may enhance your relationship if you're watching it together but all too often, you're watching porn instead of initiating sex and intimacy with your partner.  Hurt feelings ensue as your real partner feels they can never measure up to the internet ideal.  Emailing Facebook friends from High School can seem innocent enough until your partner finds out your emails lack an important bit of information like you're married or in a committed relationship.  Did you do anything wrong if it's the old beau or girlfriend who signed their names with X's and O's?  How is one to keep up with technology and the ever changing do's and don'ts?  If your partner thinks it's cheating you've got a problem whether you're just hanging out with people of the opposite sex at work or on the internet.  To the wounded partner, I say not every act is malicious and people do make  mistakes.
Think your relationship could use a tune-up?  Call (310) 404-3929 and ask about our couples group workshops.
/